Recycling: How We Create Human Capital
TechTrain recycles thousands of old computers, giving them to other learning centers as social capital. Or we strip them for useful parts & scrap. But most important, we use the process as a way of teaching high-tech repair skills.
Joe Cybert, inventory manager, checking our stock of Power Macs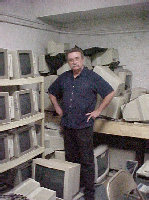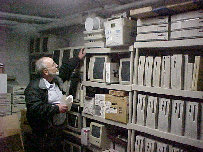 Bins of spare parts ready for use
Carl Davidson checking monitors

Really getting down with computers!