---
Visit our sister
GSA/UK organization:

---
Designed by V.M.S.
© 2004-2018
All Rights Reserved
Welcome!
You are global visitor
Globalization, Race, and the New Nationalism
Seventeenth Annual Global Studies Association of North America Conference
June 6 - 8, 2018

The GSA would like to thank everyone who participated in this year's conference at Howard University in Washington, DC for making the event a huge success. We hope to see you all at future events.

For those of you who presented a paper or study, you now have the opportunity to be included in our next special issue of Perspectives on Global Development and Technology (published by Brill Publishers in 2019).

All complete papers must be submitted in a Word document to Jerry Harris at gharris234@comcast.net by August 1, 2018.

Please follow the instructions >> GSA Style Guide
---
Summer Workshop
Contemplative Environmental Practice Retreat for Educators and Activists
Lama Foundation, San Cristobal, New Mexico
July 24-30, 2018
This summer, deepen your commitment to environmental education and action. Contemplative
Environmental Practice is a week-long workshop for educators and activists that explores how reflective
practices—such as meditation, yoga, journal writing, art, and nature walks—can enhance our teaching and
advocacy efforts.
In Memoriam:
William (Bill) Pelz
(1951-2017)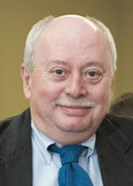 The GSA is saddened to report on the passing of our good friend and colleague, Bill Pelz.
---
WWW Virtual Library: International Affairs Resources