New Books:
Global Shift, Sixth Edition: Mapping the Changing Contours of the World Economy
By Peter Dicken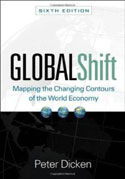 ---
Financial Elites and Transnational Business: Who Rules the World?
Edited by Georgina Murray and John Scott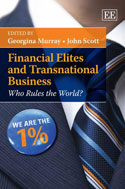 ---
Visit our sister
GSA/UK organization:

---
Designed by V.M.S.
© 2004-2014
All Rights Reserved
Last Update:
April 10, 2014
Welcome!
You are global visitor
GSA/North America 2014 Conference

The End of U.S. Hegemony?

Sponsored by the Department of Sociology of Loyola University, the next GSA/North America conference will take place June 6 - 8, 2014 at Loyola's Water Tower Campus in downtown Chicago near the Magnificent Mile.

We will consider all abstracts on the topic of globalization. The GSA is a multi-disciplinary organization, therefore all relevant topics from any academic area or from activists are of interest.

Please send a 100-word abstract in the body of an email with the subject line GSA Conference Abstract to Jerry Harris at gharris234@comcast.net. Include your name, affiliation, and active email address.

Deadline for abstracts is May 5, 2014.


View Larger Map
---
MORE CONFERENCES AND CALLS FOR PAPERS:
38th Conference of the American Sociological Association's Section on Political Economy of the World-System (PEWS)
April 10-12, 2014
University of Pittsburgh, Pennsylvania
Click here for more information >>
---
Silenced Voices: Learning from the Indigenous Peoples of the Americas
April 17-18, 2014
Oakton Community College, Des Plaines, IL
Click here for more information and to register >>
---
1st Multidisciplinary Summit of the Global and International Research Associations
May 21-24, 2014
Moscow, Russian Federation
Click here to download information and application >>

---
Co-Sponsored by the Global Studies Association of North America
"Moving Beyond Capitalism" Conference
July 29 - August 5, 2014
Center for Global Justice, San Miguel de Allende, Mexico
Click here for more information >>
---
64th Annual Meeting

August 15-17, 2014
The San Francisco Marriott Marquis
San Francisco, CA
Click here for more information >>
---
Conference in conjunction with the annual meetings of the American Sociological Association and Society for the Study of Social Problems.
August 18, 2014
The San Francisco Marriott Marquis
San Francisco, CA
Click here for more information >>

---
August 16-19, 2014
Hilton San Francisco Union Square and Parc55 Wyndham Hotel
San Francisco, CA
Click here for more information >>
---
Call for Submission of Articles to Class, Race and Corporate Power.
Class, Race and Corporate Power is an open-access, online academic journal examining the politics of corporate power. This includes an analysis of capital, labor, and race relations within nation-states and the global economy. We encourage contributions that explore these issues within holistic frameworks that borrow from a range of scholarly disciplines.
---
Call for Submission of Articles to Journal of World-Systems Research.
Open Access week is a global event, now in its 6th year, that promotes Open Access as the "new norm in scholarship and research." As the publishing world becomes more commercialized and profit-oriented, researchers are getting organized to ensure that scholarship is shared equitably and freely.
---
GSA NEWS:
A contingent of the GSA/NA was at the World Social Forum in Tunis in March 2013 and Flamme d'Afrique was there to cover it.
Global crisis deepens. More civil society activism predicted.
More and more social movements will be addressing the growing inequality and discontent. That was the conviction of Lauren Langman, a member of Global Studies Association, who was animating a debate at the World Social Forum in Tunis. He has predicted a growing civil society activism as the global economic crisis deepens. He said the crisis now was not merely economic, but social, with a growing number of people being marginalised, political, with leaders unable to prescribe solutions for those mostly affected, and also cultural.
---
New Books:
New Constitutionalism and World Order
Edited by
Stephen Gill and A. Claire Cutler
In an Outpost of the Global Economy: Work and Workers in India's Information
Technology Industry
Edited by Carol Upadhya and A.R. Vasavi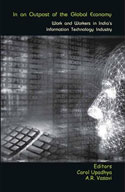 ---
Globalization, Democratization and Multilateralism
Edited by Stephen Gill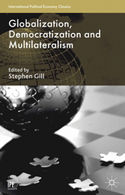 Click here to learn how to receive 20% off!