New Books:
Global Capitalism and the Crisis of Democracy
By Jerry Harris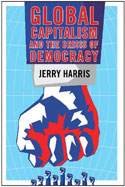 ---
Moving Beyond Capitalism
By Cliff DuRand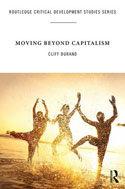 ---
Ideology in a Global Age
By Rafal Soborski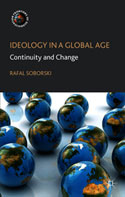 ---
Visit our sister
GSA/UK organization:

---
Designed by V.M.S.
© 2004-2016
All Rights Reserved
Last Update:
August 5, 2016
Welcome!
You are global visitor
New Videos:
WEconomics: Italy

The first in a new series from the makers of SHIFT CHANGE, WEconomics: Italy reports on the extensive and innovative cooperative economy in the region around Bologna.
The Emilia-Romagna region in northern Italy has one of the highest concentrations of cooperative businesses in the developed world. The capital, Bologna is an industrial powerhouse, where prosperity is widely shared, and cooperatives of teachers and social workers play a key role in the provision of government services.
See other films by Bullfrog Films >>
---
Truthout Interviews Featuring William I. Robinson
Ted Asregadoo speaks with U.C. Santa Barbara sociology professor, William I. Robinson, about the crisis of global capitalism and social democratic ways to address the financial, ecological, and social crises wrought by this system.
---
The Calumet Roundtable: A Discussion with Jerry Harris
On this episode of "The Calumet Roundtable," host Dr. Lee Artz, Professor of Communication at Purdue University Calumet, and guest Dr. Jerry Harris, National Secretary of the Global Studies Association, discuss the idea of green capitalism. The green capitalism movement focuses on using the economic market to fix, or mediate, environmental problems such as global warming and dwindling natural resources. Harris argues that sustainable technologies could be a way to rejuvenate the economy. Artz and Harris also talk about the expansionary and recessionary cycles of capitalism and the problems green capitalism faces in each cycle. Lastly, they discuss questions of legitimacy: how green capitalism could help governments regain the trust of the public.
Harris is releasing a book titled "Global Capitalism and the Crisis of Democracy" in June 2016 which examines capitalist democracy, globalization, and the need for a transnational capitalist class to develop a new strategy for implementing democracy.
---
Books:
New Books:
The Three Worlds of Social Democracy: A Global View
Edited by Ingo Schmidt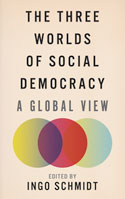 ---
A People's History of Modern Europe
By William A. Pelz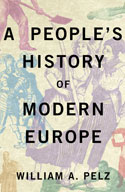 ---
Kent State: Death and Dissent in the Long Sixties
By Thomas M. Grace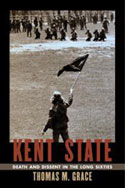 ---
Collective Courage: A History of African American Cooperative Economic Thought and Practice
By Jessica Gordon Nembhard