---
New Books:
Global Shift, Sixth Edition: Mapping the Changing Contours of the World Economy
By Peter Dicken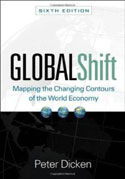 ---
Financial Elites and Transnational Business: Who Rules the World?
Edited by Georgina Murray and John Scott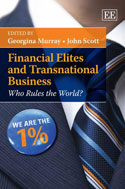 ---
Globalization, Democratization and Multilateralism
Edited by Stephen Gill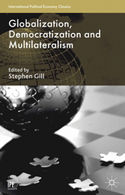 Click here to learn how to receive 20% off!
---
Visit our sister
GSA/UK organization:

---
Designed by V.M.S.
© 2004-2015
All Rights Reserved
Last Update:
March 23, 2015
Welcome!
You are global visitor
GLOBAL STUDIES ASSOCIATION 2015 CONFERENCE
CALL FOR PAPERS
---
---
GLOBALIZATION: THE URBAN CRISIS AND ECONOMIC DEMOCRACY
The University of Toledo
Toledo, OH
June 12 - 14, 2015
Sponsored by: College of Languages, Literature, and Social Sciences, President's Commission on Global Initiative, and Center for International Studies and Programs
The GSA of North America is pleased to announce that our 2015 conference will take place at The University of Toledo.
All presentation topics will be considered.
To submit a 100-word abstract or a panel idea, send it in the body of an email to Jerry Harris at gharris234@comcast.net by May 10, 2015. Please include your full name and affiliation.
SPECIAL FILM SCREENINGS:
---
---
Toledo, China and Globalization
By Timothy Williams
New York Times, December 26, 2013
TOLEDO, Ohio — The realization was as surprising as it was momentous. Toledo, long known as Glass City, needed glass, and it could no longer be manufactured here quickly enough.
Toledo's mayor, Michael P. Bell, says he has tried to educate residents about the need for foreign investment and the importance of building personal relationships.
So Toledo turned to China to make the 360 panels, 1,300 pounds each, needed for an extension to the Toledo Museum of Art. Some here resented the move after China supplanted the United States as the world's top glass producer. But in the process, city leaders began an improbable and remarkable relationship.
Over the past seven years, the ties between Toledo and China have grown numerous. Chinese companies have paid more than $10 million in cash for two local hotels, a restaurant complex and a 69-acre waterfront property. Mayor Michael P. Bell has taken four trips to China in four years in search of investors. His business cards are double-sided, in English and Chinese.
---
Global Studies Association at the World Social Forum
Tunis, Tunisia
March 24-28, 2015
The GSA has regularly had a delegation attend the WSF ever since the early meetings in Porto Alegre, Brazil. The meetings are gathering places for various NGOs, SMOs and other groups with progressive agendas seeking change. Most of the people are members of econ justice, environment, ecology, human rights, LGBT rights, animal rights, antiwar groups, and in Brazil there was a major presence of workers, unions, landless peasants and communist socialist parties. Some folks are concerned with worker co-ops, some with education, others other with Media. In Tunis, the only place where the Arab Spring/Awakening did lead to a democratic change and election of moderates to office, there will be many folks that were part of the movement to out Ben Ali.
The WSF, which usually attracts up to 100,000 people, is off the radar of main stream news media, and indeed, main stream academic social research has not given it much attention. But it does represent the emerging of a new and ever growing coalition of actors, the poor and disposessed, not the rich, the masses not the elites, sharing and caring, not profits and conspicuous consumption. The main principle of unification in diversity is that "another world is possible". Many of the 2000 sessions are in English, most of the students are tri lingual, so don't worry if you don't speak Arabic or French.
If you would like to join the GSA delegation that typically has a presentation of some of our members, please contact Lauren Langman at Llang944@aol.com.
NOTE: Unfortunately the GSA cannot support any registration fees, transportation, lodging or other fees. Figure airfare from the USA about $1200 - $1500 , hotels between $80 and $160, meals about $25 or so for dinner.
---
Neoliberalism and Public Higher Education Conference
Kellogg Center
East Lansing, MI
March 27-28, 2015
Click here for more information >>
---
Call for Submission of Articles to Journal of World-Systems Research.
Open Access week is a global event, now in its 6th year, that promotes Open Access as the "new norm in scholarship and research." As the publishing world becomes more commercialized and profit-oriented, researchers are getting organized to ensure that scholarship is shared equitably and freely.
---
GSA NEWS:
A contingent of the GSA/NA was at the World Social Forum in Tunis in March 2013 and Flamme d'Afrique was there to cover it.
Global crisis deepens. More civil society activism predicted.
More and more social movements will be addressing the growing inequality and discontent. That was the conviction of Lauren Langman, a member of Global Studies Association, who was animating a debate at the World Social Forum in Tunis. He has predicted a growing civil society activism as the global economic crisis deepens. He said the crisis now was not merely economic, but social, with a growing number of people being marginalised, political, with leaders unable to prescribe solutions for those mostly affected, and also cultural.
---
New Books:
Global Entertainment Media: A Critical Introduction
By Lee Artz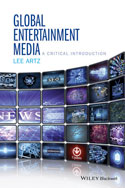 Collective Courage: A History of African American Cooperative Economic Thought and Practice
By Jessica Gordon Nembhard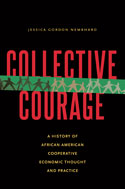 Corporate Power, Oligopolies, and the Crisis of the State
By Luis Suarez-Villa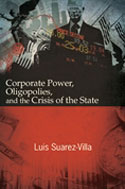 Eugene V. Debs Reader: Socialism and the Class Struggle
Edited by William A. Pelz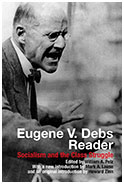 New Constitutionalism and World Order
Edited by
Stephen Gill and A. Claire Cutler
In an Outpost of the Global Economy: Work and Workers in India's Information
Technology Industry
Edited by Carol Upadhya and A.R. Vasavi