---
New Books:
Development and Gender Capital in India
By Shoba Arun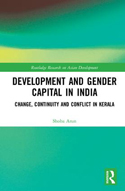 ---
Global: An extraordinary guide for ordinary heroes
By Lyla Bashan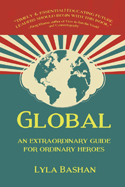 ---
Think Tanks and Global Politics: Key Spaces in the Structure of Power
Edited by Alejandra Salas-Porras and Georgina Murray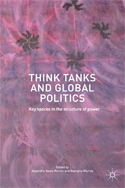 ---
Women, Labor Segmentation and Regulation: Varieties of Gender Gaps
Edited by David Peetz and Georgina Murray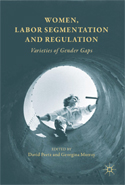 ---
Visit our sister
GSA/UK organization:

---
Designed by V.M.S.
© 2004-2018
All Rights Reserved
Welcome!
You are global visitor
Globalization, Race, and the New Nationalism
Seventeenth Annual Global Studies Association of North America Conference
June 6 - 8, 2018

Sponsored by Howard University, Washington, DC

As W.E.B. DuBois noted, racism is the "Achilles heel" of American democracy. White nationalist and white supremacy ideologies and movements are old problems, but globalization is the current economic, political, and social context through which they are unfolding. This important conference will investigate the subjects of race and the new nationalism that are currently roiling our nation and the world.

WHEN YOU ARRIVE AT THE CAMPUS >>
---
Global Studies Association UK Conference
University of Northampton, UK
May 31 - June 1, 2018
Please send a brief bio of no more than 100 words and abstracts of no more than 300 words to GlobalStudiesAssociationUK@gmail.com by February 23, 2018. Abstracts should speak to one of the following themes:
THEME 1: Globalization and Borders: Thinking about Global Borders
THEME 2: Globalization, Consumer Society and Development
THEME 3: Human Rights in a Globalizing – and De-globalizing – World
THEME 4: Globalization and Ideology
THEME 5: Global Studies and the Challenge of the Anthropocene
THEME 6: Cosmopolitanism and the Challenges of Globalization
---
Summer Workshop
Contemplative Environmental Practice Retreat for Educators and Activists
Lama Foundation, San Cristobal, New Mexico
July 24-30, 2018
This summer, deepen your commitment to environmental education and action. Contemplative
Environmental Practice is a week-long workshop for educators and activists that explores how reflective
practices—such as meditation, yoga, journal writing, art, and nature walks—can enhance our teaching and
advocacy efforts.
---
Modernity between the Damaged Life and Sane Society: Social Theory in the Age of Urgency
17th Annual Conference of the International Social Theory Consortium
Chicago, Illinois
May 17-19, 2018
This conference is dedicated to illuminating the larger nexus of issues surrounding the condition of modernity (and especially persistent challenges relating to the study and the theory of modern societies) within the spectrum and the field of tensions between utopia and dystopia, with a special emphasis on circumstances in the United States. Theodor W. Adorno's perspective on the "damaged life" will serve as a perspective on critical theory that stressed the importance of "deflation" (as one end of the spectrum), while Erich Fromm's concept of the "sane society" will function as what remains the foremost effort to delineate, in "inflationary" fashion, a society in which the lives of individuals will not be fraught by the structural pathologies that have characterized modern societies to date (as the other end of the spectrum). Adorno and Fromm are especially well-suited as a frame since their versions of critical theory would have been inconceivable independently of their "American experience," respectively.
---
RECOMMENDED READING
---

The WWW Virtual Library: International Affairs Resources is an Internet directory of over 2000 annotated links to high-quality English-language sources of information and analysis in many international and global studies topics. Sites are carefully selected for their long-term value, favoring those with cost-free, authoritative information and analysis online.
In Memoriam:
William (Bill) Pelz
(1951-2017)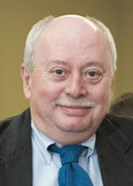 The GSA is saddened to report on the passing of our good friend and colleague, Bill Pelz.
---
New Books:
Ideology and the Future of Progressive Social Movements
By Rafal Soborski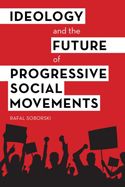 ---
Twenty-First Century Inequality & Capitalism: Piketty, Marx and Beyond
Edited by Lauren Langman and David A. Smith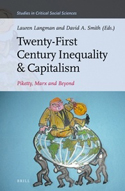 ---
Global Capitalism and the Crisis of Democracy
By Jerry Harris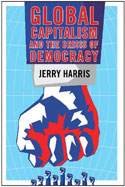 ---
God, Guns, Gold and Glory
By Lauren Langman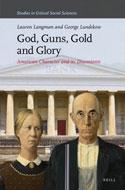 ---
The Global Turn
By Eve Darian-Smith and Philip C. McCarty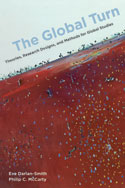 ---