---
New Books:
Global: An extraordinary guide for ordinary heroes
By Lyla Bashan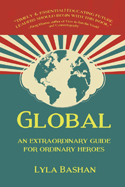 ---
Think Tanks and Global Politics: Key Spaces in the Structure of Power
Edited by Alejandra Salas-Porras and Georgina Murray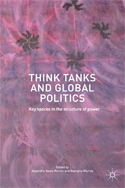 ---
Women, Labor Segmentation and Regulation: Varieties of Gender Gaps
Edited by David Peetz and Georgina Murray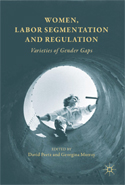 ---
Vampire Capitalism: Fractured Societies and Alternative Futures
By Paul Kennedy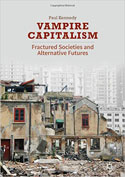 Watch a short film about this book >>
---
Visit our sister
GSA/UK organization:

---
Designed by V.M.S.
© 2004-2018
All Rights Reserved
Welcome!
You are global visitor
CALL FOR PAPERS
June 6 - 8, 2018

Globalization, Race, and the New Nationalism
Seventeenth Annual Global Studies Association of North America Conference

Sponsored by Howard University, Washington, DC

As W.E.B. DuBois noted, racism is the "Achilles heel" of American democracy. White nationalist and white supremacy ideologies and movements are old problems, but globalization is the current economic, political, and social context through which they are unfolding. This important conference will investigate the subjects of race and the new nationalism that are currently roiling our nation and the world.

For more information about Howard University, contact Rubin Patterson at rubin.patterson@howard.edu.

To submit a 100-word panel abstract, send it in the body of an email by March 15, 2018 to Jerry Harris at gharris234@comcast.net.
---
March 2 - 3, 2018
Alter-Globalizations: Another World is (Still) Possible
Second Annual Society of Global Scholars Conference
University of California, Santa Barbara
Another world is not only possible, she is on her way. On a quiet day, I can hear her breathing.
- Arundhati Roy
Dominant narratives in today's global sociopolitical landscape reinforce a dichotomy between globalization and anti-globalization. This dichotomy ignores not only the connections between these two poles as they have emerged in the Global North but also the plethora of alternatives formulated by communities and movements at the margins. Alter-globalizations foreground myriad imaginaries from below, presenting a host of possibilities for another world.
---
April 4 - 6, 2018
Third Annual Global Crises & Global Change Undergraduate Conference
Westminster College, Salt Lake City, Utah
In recent years the extent and impact of multiple crises across various fields has increased significantly, affecting a growing number of people as well as the physical world we depend on. Experiencing or witnessing these crises on different levels, global and local communities are desperately seeking to find effective coping mechanisms, devise long-term solutions and develop viable alternatives. However, it appears that current approaches to these various and complex crises are often limited to a strictly defined academic discipline and have not provided sufficient answers and strategies to tackle the expansion of human suffering, destruction of nature, and systemic injustices. Thus, instead of looking at contemporary crises separately or from a single disciplinary perspective, there must be a shift towards interdisciplinary analysis that unveils the common roots of multiple, converging, intersecting and co-evolving crises, among which we find the following.
---
Deadline: February/March 2018
Africology: The Journal of Pan African Studies
Peer-reviewed scholarly journal seeking papers for publication
Africology: The Journal of Pan African Studies (formerly The Journal of Pan African Studies; JPAS), a trans-disciplinary on-line, peer reviewed scholarly journal devoted to the intellectual synthesis of research, scholarship, and critical thought on the African experience around the world, is seeking contributions for two special editions that aim to explore the full scope of the African world.
African Global Experiences
We are especially seeking to broaden our scope of diasporic African content. To this end, we are seeking submissions from all disciplinary fields of academic inquiry, including the arts, humanities and social sciences, interdisciplinary studies, STEM-related fields (science, technology, engineering, and mathematics), as well as Africology (i.e., African Diaspora Studies, African Studies, Africana Studies, African American Studies, Afro-American Studies, Black Studies, Pan African Studies, etc.). The non-exhaustive relevant topics sought for this special edition include the main topic as well as the following subtopics.
Afro-Intellectualism: Past, Present, and Future Dimensions
We are seeking submissions focused on: the African intelligentsia, the African brain drain, decolonizing education in Africa and the African world community, institutional development and support for the African intelligentsia, the internationalization of African intellectualism, organic scholars within the African intelligentsia, the sociology of African intellectualism, the scholar-activist tradition/practice within the African intelligentsia, critical biographical profiles of the African intelligentsia, book reviews, the motion and behavior through space and time of African intellectualism in relationship to energy and force (the physics of African intellectualism), interviews, art and the African intelligentsia, Afro-futurism, the African intelligentsia absent of egocentricity, the conscious and unconscious dynamics/psychology of African intellectualism, etc. All relevant topics and subtopics will be considered for this edition.
Interdisciplinary Journal for the Studies of the Sahel
The Interdisciplinary Journal for the Studies of the Sahel (a specialized section of Africology: The Journal of Pan African Studies) is an on-line, open access, and peer reviewed scholarly journal devoted to research and analysis of policy, economic, social and political experiences of the Sahel region. The Journal is seeking submissions from all disciplinary fields of academic inquiry, including the arts, humanities, social sciences and STEM-related fields (science, technology, engineering, and mathematics).
---
RECOMMENDED READING
---
The New Sharing Economy: Demise of Social and Labor Movements?
Peterson Nnajiofor
IDEA Research Center, University of Lorraine Metz, France
Abstract
This paper examines the new sharing economy as a matrix for social movements. Drawing from recent
studies on the sharing economy worker's psyche, and the business mindset of the sharing economy
companies and investors, we demonstrate that successful social movements may be practically impossible
in a sharing-economy-dominated future. This premise is based on the tenet that the dramatic changes in
the relationship to work by millennials, who contrary to their predecessors shun long-term engagement
and physical communication, may ultimately render collective social movement and labor struggles
unfeasible.
In Memoriam:
William (Bill) Pelz
(1951-2017)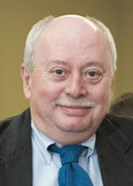 The GSA is saddened to report on the passing of our good friend and colleague, Bill Pelz.
---
New Books:
Global Capitalism and the Crisis of Democracy
By Jerry Harris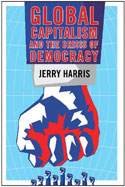 ---
God, Guns, Gold and Glory
By Lauren Langman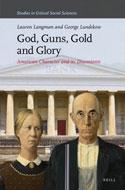 ---
The Global Turn
By Eve Darian-Smith and Philip C. McCarty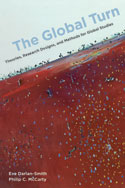 ---
The Politics of Cooperation and Co-ops: Forms of Cooperation and Co-ops, and the Politics that Shape Them
By Carl Ratner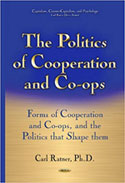 ---