---
Visit our sister
GSA/UK organization:

---
Designed by V.M.S.
© 2004-2017
All Rights Reserved
Welcome!
You are global visitor
---
GSA North America Conference
---
The GSA would like to thank everyone who participated in our 16th annual GSA Conference at The University of California, Berkeley, Clark Kerr Campus this past June 14-16, 2017. We truly appreciate your support.
Those of you who presented a paper now have the opportunity to be included in our next special issue of Perspectives on Global Development and Technology (published by Brill Publishers in 2018.)
All complete papers must be submitted to Jerry Harris at gharris234@comcast.net by August 1, 2017 in a Word document.
Please follow the instructions available at the link below when formatting your paper.
Submission Guidelines for Authors >>
---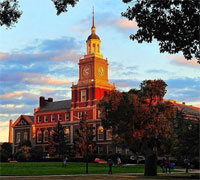 Conference 2018 News:
Our next GSA conference on Globalization, Race, and the New Nationalism will take place in June 2018 at Howard University, Washington, DC. Established in 1867, Howard University is a federally chartered, private, doctoral university, classified as a high research activity institution. With an enrollment of more than 10,000 students, its undergraduate, graduate, professional and joint degree programs span more than 120 areas of study within 13 schools and colleges.
The first call for papers will go out in January. Please check back for more information as it becomes available. We hope to see you there.
---
Upcoming Conferences from Around the World
---
Call For Papers:

Global Capitalism in the Americas
The 4th Biennial Conference of the Network for the Critical Study of Global Capitalism (NCSGC)

November 1-3, 2017
La Habana, Cuba

Featuring keynote speakers Luis Suarez and William I. Robinson


Co-sponsored by the Universidad de La Habana

In today's global political economy, we are witnessing a new era of integration and inequality, which is playing out through particular expressions of systemic crises. We are also witnessing the rise of a ultra-neoliberal authoritarian political project in the United States, in conjunction with the resurgence of right-wing political sectors across the Americas. What should we understand about the particularities of this globalization phase in the history of world capitalism, and in the context of these regions and their populations? How can working and popular classes, and their movements from below, effectively coordinate and struggle in a world of capitalist globalization?

The purpose of this conference is to focus critical studies of global capitalism on Central, North, and South America, and on the Caribbean, to provide opportunities for interested scholars and activists to explore, discuss, and debate related issues occurring in these regions.

• The transnational capitalist class across the Americas.
• Capitalist globalization, capital accumulation and development.
• Trumpism: the rise of neo-liberal authoritarianism and its neo-fascist contingents.
• Movements from below, activism, and the popular classes in the 21st century Americas.
• Migration and crossing borders.
• Transnational capital and the state .
• State repression, militarization, soft power, & coup d'etats.
• Class war on the marginalized and super-exploited.
• Financialization and tax havens.
• Education and other institutions.
• Global corporate networks intersecting with Latin America and the Caribbean.
• Capitalism, class and power relations in these regions.
• Gendered and Racialized social relations in the Western Hemisphere .
• Ideological formation in the global epoch.
• Natural resource conflicts and environmental movements.

All abstracts (100 words) must be submitted by August 15, 2017 to:

Vladimir Pacheco Cueva, vpc@cas.au.dk

CONFERENCE COST: $175.00 US

For more information on the Network for the Critical Study of Global Capitalism see: https://netglobalcapitalism.wordpress.com/about/

Conference Organizing Committee: William K. Carroll (Univ. of Victoria, Canada), Vladimir Pacheco Cueva (Aarhus Univ. Denmark), Anthony van Fossen (Griffith Univ. Australia), Jerry Harris (Global Studies Association, US), Marek Hrubec (Czech Academy of Sciences), Georgina Murray (Griffith Univ. Australia), Isaias R. Rivera (Univ. Autonoma de Chihuahua, Mexico), William I. Robinson (Univ. of California Santa Barbara, US), Leslie Sklair (London School of Economics, UK), Jeb Sprague-Silgado (Univ. of California Santa Barbara, US), Hilbourne Watson (Bucknell Univ. US).
---

Saint Petersburg State University announces the III International Forum "Russia and Iberoamerica in a globalizing world: history and modernity". The Forum is the most representative and remarkable event in Russia, dedicated to the discussion of the socio-political and economic processes in Latin America, as well as its history and culture. The Forum in St. Petersburg, marked by the participation of notable scientists, politicians and journalists, traditionally attracts great attention of the mass-media, that confirms the special role of the Saint Petersburg State University as one of the high profile centers of Latin American studies in Russia.
For more information visit http://iberorus.spbu.ru/en/
---
More New Books from our Members
---
New Books:
The Global Turn
By Eve Darian-Smith and Philip C. McCarty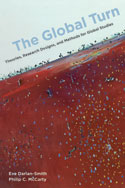 ---
The Politics of Cooperation and Co-ops: Forms of Cooperation and Co-ops, and the Politics that Shape Them
By Carl Ratner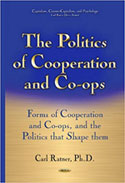 ---
Ageism in Youth Studies:
Generation Maligned
By Gayle Kimball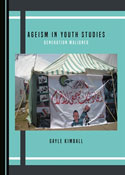 ---
Vampire Capitalism: Fractured Societies and Alternative Futures
By Paul Kennedy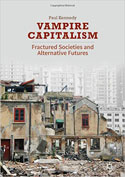 Watch a short film about this book >>
---