---
Visit our sister
GSA/UK organization:

---
Designed by V.M.S.
© 2004-2017
All Rights Reserved
Welcome!
You are global visitor
---
Upcoming Conferences from Around the World
---
Global Capitalism in the Americas
The 4th Biennial Conference of the Network for the Critical Study of Global Capitalism (NCSGC)

November 1-3, 2017
La Habana, Cuba

Featuring keynote speakers Luis Suarez and William I. Robinson


Co-sponsored by the Universidad de La Habana

In today's global political economy, we are witnessing a new era of integration and inequality, which is playing out through particular expressions of systemic crises. We are also witnessing the rise of a ultra-neoliberal authoritarian political project in the United States, in conjunction with the resurgence of right-wing political sectors across the Americas. What should we understand about the particularities of this globalization phase in the history of world capitalism, and in the context of these regions and their populations? How can working and popular classes, and their movements from below, effectively coordinate and struggle in a world of capitalist globalization?

The purpose of this conference is to focus critical studies of global capitalism on Central, North, and South America, and on the Caribbean, to provide opportunities for interested scholars and activists to explore, discuss, and debate related issues occurring in these regions.

• The transnational capitalist class across the Americas.
• Capitalist globalization, capital accumulation and development.
• Trumpism: the rise of neo-liberal authoritarianism and its neo-fascist contingents.
• Movements from below, activism, and the popular classes in the 21st century Americas.
• Migration and crossing borders.
• Transnational capital and the state .
• State repression, militarization, soft power, & coup d'etats.
• Class war on the marginalized and super-exploited.
• Financialization and tax havens.
• Education and other institutions.
• Global corporate networks intersecting with Latin America and the Caribbean.
• Capitalism, class and power relations in these regions.
• Gendered and Racialized social relations in the Western Hemisphere .
• Ideological formation in the global epoch.
• Natural resource conflicts and environmental movements.

CONFERENCE COST: $175.00 US

For more information on the Network for the Critical Study of Global Capitalism see: https://netglobalcapitalism.wordpress.com/about/

Conference Organizing Committee: William K. Carroll (Univ. of Victoria, Canada), Vladimir Pacheco Cueva (Aarhus Univ. Denmark), Anthony van Fossen (Griffith Univ. Australia), Jerry Harris (Global Studies Association, US), Marek Hrubec (Czech Academy of Sciences), Georgina Murray (Griffith Univ. Australia), Isaias R. Rivera (Univ. Autonoma de Chihuahua, Mexico), William I. Robinson (Univ. of California Santa Barbara, US), Leslie Sklair (London School of Economics, UK), Jeb Sprague-Silgado (Univ. of California Santa Barbara, US), Hilbourne Watson (Bucknell Univ. US).

VISA: $55 per person for all participants who were not born in Cuba. This cost is subject to change if the current method of obtaining visas from the Cuban Embassy in Washington, DC changes.

AIRFARE: Conference attendees taking the tour should make their own air travel arrangements.

CERTIFICATION OF TRAVEL TO CUBA: Can be obtained from the travel agency or your airline. We suggest you use this reason for travel = Professional research and meetings - 515.564(a)
---
---

Saint Petersburg State University announces the III International Forum "Russia and Iberoamerica in a globalizing world: history and modernity". The Forum is the most representative and remarkable event in Russia, dedicated to the discussion of the socio-political and economic processes in Latin America, as well as its history and culture. The Forum in St. Petersburg, marked by the participation of notable scientists, politicians and journalists, traditionally attracts great attention of the mass-media, that confirms the special role of the Saint Petersburg State University as one of the high profile centers of Latin American studies in Russia.
For more information visit http://iberorus.spbu.ru/en/
---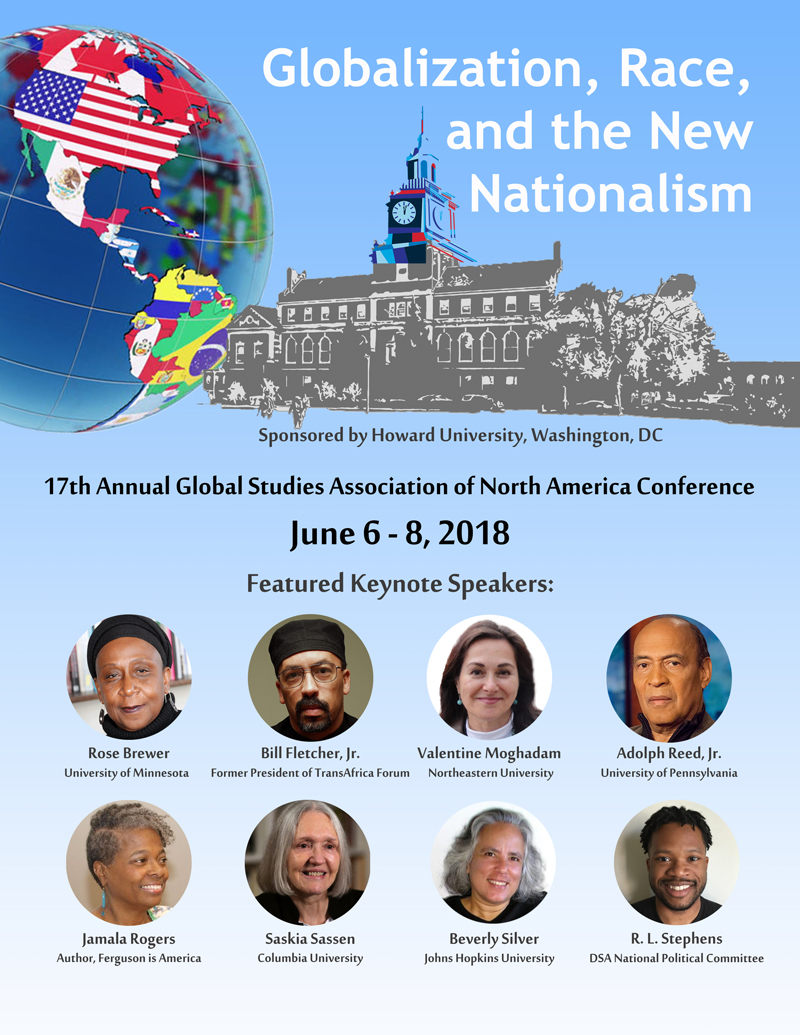 For more information about the GSA role in this conference, contact Jerry Harris at gharris234@comcast.net.
For information about Howard University, contact Rubin Patterson at rubin.patterson@howard.edu.
---
More New Books from our Members
---
New Books:
The Global Turn
By Eve Darian-Smith and Philip C. McCarty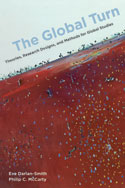 ---
The Politics of Cooperation and Co-ops: Forms of Cooperation and Co-ops, and the Politics that Shape Them
By Carl Ratner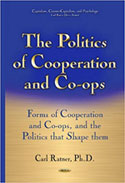 ---
Ageism in Youth Studies:
Generation Maligned
By Gayle Kimball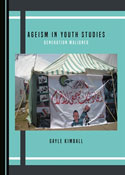 ---
Vampire Capitalism: Fractured Societies and Alternative Futures
By Paul Kennedy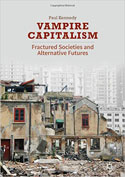 Watch a short film about this book >>
---