---
New Books:
Twenty-First Century Inequality & Capitalism: Piketty, Marx and Beyond
Edited by Lauren Langman and David A. Smith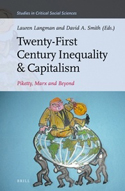 ---
Think Tanks and Global Politics: Key Spaces in the Structure of Power
Edited by Alejandra Salas-Porras and Georgina Murray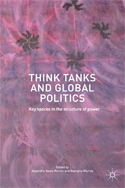 ---
Women, Labor Segmentation and Regulation: Varieties of Gender Gaps
Edited by David Peetz and Georgina Murray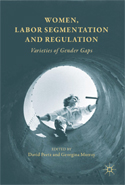 ---
Visit our sister
GSA/UK organization:

---
Designed by V.M.S.
© 2004-2018
All Rights Reserved
Welcome!
You are global visitor
CALL FOR PAPERS
Globalization, Race, and the New Nationalism
Seventeenth Annual Global Studies Association of North America Conference
June 6 - 8, 2018

Sponsored by Howard University, Washington, DC

As W.E.B. DuBois noted, racism is the "Achilles heel" of American democracy. White nationalist and white supremacy ideologies and movements are old problems, but globalization is the current economic, political, and social context through which they are unfolding. This important conference will investigate the subjects of race and the new nationalism that are currently roiling our nation and the world.

For more information about Howard University, contact Rubin Patterson at rubin.patterson@howard.edu.

To submit a 100-word panel abstract, send it in the body of an email by March 15, 2018 to Jerry Harris at gharris234@comcast.net.
---
Global Studies Association UK Conference
University of Northampton, UK
May 31 - June 1, 2018
Please send a brief bio of no more than 100 words and abstracts of no more than 300 words to GlobalStudiesAssociationUK@gmail.com by February 23, 2018. Abstracts should speak to one of the following themes:
THEME 1: Globalization and Borders: Thinking about Global Borders
THEME 2: Globalization, Consumer Society and Development
THEME 3: Human Rights in a Globalizing – and De-globalizing – World
THEME 4: Globalization and Ideology
THEME 5: Global Studies and the Challenge of the Anthropocene
THEME 6: Cosmopolitanism and the Challenges of Globalization
---
Summer Workshop
Contemplative Environmental Practice Retreat for Educators and Activists
Lama Foundation, San Cristobal, New Mexico
July 24-30, 2018
This summer, deepen your commitment to environmental education and action. Contemplative
Environmental Practice is a week-long workshop for educators and activists that explores how reflective
practices—such as meditation, yoga, journal writing, art, and nature walks—can enhance our teaching and
advocacy efforts.
---
Modernity between the Damaged Life and Sane Society: Social Theory in the Age of Urgency
17th Annual Conference of the International Social Theory Consortium
Chicago, Illinois
May 17-19, 2018
This conference is dedicated to illuminating the larger nexus of issues surrounding the condition of modernity (and especially persistent challenges relating to the study and the theory of modern societies) within the spectrum and the field of tensions between utopia and dystopia, with a special emphasis on circumstances in the United States. Theodor W. Adorno's perspective on the "damaged life" will serve as a perspective on critical theory that stressed the importance of "deflation" (as one end of the spectrum), while Erich Fromm's concept of the "sane society" will function as what remains the foremost effort to delineate, in "inflationary" fashion, a society in which the lives of individuals will not be fraught by the structural pathologies that have characterized modern societies to date (as the other end of the spectrum). Adorno and Fromm are especially well-suited as a frame since their versions of critical theory would have been inconceivable independently of their "American experience," respectively.
---
Visit CUBA with the Center for Global Justice
June 17-30, 2018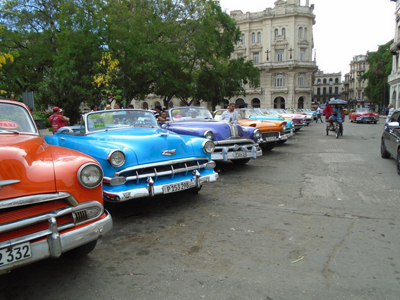 Enjoy two stimulating weeks in a country committed to building Socialism. Learn about Cuba's public goods such as free health care and education provided by the state, its collective production and services in agricultural and urban cooperatives, its form of democratic governance, its private businesses, its community projects and more. Experience Cuba's vibrant culture and people. Dialogue with leading thinkers about Cuba's reforms as it reinvents its socialism for the 21st century. A unique, in-depth look at a changing society.
Talk with Cuban thinkers. Discussion will focus on The Future of Socialism, both in Cuba and worldwide. You are invited to present a paper (optional) on such topics as:
US & capitalist countries: collapse of liberal democracy; decline of neoliberal ideology; crisis of legitimacy; resurgence of the idea of socialism; rise of the Right; fascism?; globalized state; overcoming capitalist hegemony; systemic crisis and the interregnum
Rethinking socialism in 21st century; critique of 20th century socialism; civil society; party; commons;
Cuba's renovation of socialism: implementation of the Guidelines; direction of development; conceptualization of socialism; planning and market; petty bourgeoisie and wage labor; socialist hegemony in a mixed economy; political system; rejuvenation of civil society; cooperatives;
Latin America: Has the Pink Tide run its course?
Looking back at our revolutionary heritage: How does 1917 look a century later? 1848 170 years later? 1949 69 years later? 1959 59 years later? The socialist project 200 years after Marx's birth?
Join our delegation of activists, scholars, and cooperativistas as we explore this exciting society in motion. While many people are now able to visit Cuba more freely, few groups are able to offer such an in-depth experience focused on Cuba's efforts to build socialism. Drawing on our 25 years of experience with educational trips to Cuba, we have unique access that goes beyond the usual tourist attractions.
It is estimated that the basic 14-day trip will cost $2,000 to $2,500 plus airfare, including shared hotel room, breakfasts, lunches, translation, guide, and the program of activities. With regular commercial air service now open from many U.S. cities, it is possible to fly directly to Havana. Deadline for applications is March 15, 2018. Apply now as space is limited.
For an application form and further information email cuba@globaljusticecenter.org.
---
Third Annual Global Crises & Global Change Undergraduate Conference
Westminster College, Salt Lake City, Utah
April 4 - 6, 2018
In recent years the extent and impact of multiple crises across various fields has increased significantly, affecting a growing number of people as well as the physical world we depend on. Experiencing or witnessing these crises on different levels, global and local communities are desperately seeking to find effective coping mechanisms, devise long-term solutions and develop viable alternatives. However, it appears that current approaches to these various and complex crises are often limited to a strictly defined academic discipline and have not provided sufficient answers and strategies to tackle the expansion of human suffering, destruction of nature, and systemic injustices. Thus, instead of looking at contemporary crises separately or from a single disciplinary perspective, there must be a shift towards interdisciplinary analysis that unveils the common roots of multiple, converging, intersecting and co-evolving crises, among which we find the following.
ecological crises entailing climate change, resource depletion, the energy crisis, biodiversity loss, accessibility to food and water, the breaching of planetary boundaries and other crises of the Anthropocene.
economic crises of wealth distribution and inequality, financial instability, land/water grabs, and other forms of capitalist expansion.
social crises concerning mass displacement and migration/refugees, the disruption of the socio-cultural reproduction of marginalized communities, different expressions of systemic violence, health crises and spread of diseases, reproductive and sexual injustices, among others.
political crises such as deepening sociopolitical polarization; increased police violence coupled with expanded prison and deportation systems; resurgent racisms, ethnocentrisms, anti-immigrantism and xenophobia; militarization, securitization and surveillance; the reemergence of reactionary populisms; the entrenchment of (neo)colonial and (neo)imperial power structures; and continually multiplying forms of political violence, including state and non-state terrorism.
Our approaches to these convergent crises should transcend academic boundaries, addressing them from a critical and holistic collection of cross-cultural and intersectional perspectives. In addition to identifying the effects of various crises, the ability to critically analyze hegemonic systems and power relations, how they result in different forms of injustices, and how they exacerbate global and local crises, provides valuable insight on the root causes and converging nature of contemporary crises— as well as potential responses, resistance strategies, and alternatives. These hegemonic systems include, but are not limited to anthropocentrism, capitalism, the nation-state system and state-centrism, patriarchy, racism, imperialism, modernity/coloniality, ableism, speciesism, ageism, and cisheteronormativity.
This conference provides undergraduate students with a platform to present and discuss their work on these issues, their root causes, their intersections, their evolution, the range of resistances and responses juxtaposing these crises, and the solutions and alternatives developed to overcome them. We enthusiastically welcome papers and projects exploring transformational and systemic alternatives committed to social, environmental and global justice, as well as to diversity and subaltern struggles. Therefore, with the purpose of creating a broad variety of cross-disciplinary articulations, submissions from all academic fields are welcomed (e.g., global studies, international relations, political science, history, justice studies, political ecology, environmental studies, indigenous/American-Indian studies, ethnic studies, gender studies, development studies, public health, critical geography, literature, humanities, etc.). In addition to research papers, we also consider non-traditional projects such as films, creative writing, art, craftworks, music and other forms of expressions so long as they are grounded in academic research.
Guidelines for Paper/Project Submissions: Submit a 200-300 words abstract or short description of your proposed paper or project via email at gcgcundergrad@gmail.com. The submission deadline is February 9.
For more information visit https://www.gcgcundergrad.org/new-page-1/.
---
Africology: The Journal of Pan African Studies
Peer-reviewed scholarly journal seeking papers for publication
Deadline: March 2018
Interdisciplinary Journal for the Studies of the Sahel
The Interdisciplinary Journal for the Studies of the Sahel (a specialized section of Africology: The Journal of Pan African Studies) is an on-line, open access, and peer reviewed scholarly journal devoted to research and analysis of policy, economic, social and political experiences of the Sahel region. The Journal is seeking submissions from all disciplinary fields of academic inquiry, including the arts, humanities, social sciences and STEM-related fields (science, technology, engineering, and mathematics). Relevant topics include but are not limited to:
Climate change and unfavorable climatic conditions
Hunger, food production and food security
Extractive industries and resource management/governance
Water, land and other natural resources
Ethnicity/culture
Health and health-care
Human capital
Regional and international organizations
Terrorism, terrorist organizations, political violence and human security
Global power play and War on Terror in the Sahel
Secessionist tendencies and separatist movements
State fragility and post-conflict peacebuilding
Politics, religion and democratic reforms
Human rights and humanitarian aid system
Gender matters and women's liberation
General Information: The Interdisciplinary Journal for the Studies of the Sahel (IJSS) seeks submissions that present original research methods/theory, add to a body of research knowledge, announce cutting-edge research findings, guide future researches, explore theories, distribute new knowledge, present new ideas, invite discussions, introduce research reviews, and provide policy recommendations on the Sahel Region.
Submitted articles should be in the following format:
1. Introduction
2. Literature review (annotated bibliographies accepted)
3. A methodological construct
4. Results and Discussion
5. Conclusion, and Recommendations (that are SMART-Compliant)
6. Suggested steps for further research that can intellectually engage scholars, policy- makers, students and others with interest in the Sahel region.

Frequency: IJSS is published twice a year; June and December, with occasional supplemental Special Issues/Editions.
Terminology: IJSS seeks to use an affirmative African-centered logic and language, therefore, we discourage the use of the term 'tribe' or "slaves" in reference to the African experience and we recommend that all contributors use alternative terms/concepts such as "ethnic group" and "the enslaved." When using the term "black," to indicate people of African heritage, we recommend that it be capitalized. Also, instead of "sub-Saharan Africa," our preferred description is "Africa south of the Sahara Desert" or "Africa south of the Sahara."
Publishing Language: The publishing language is English. However, contributions in languages other than English are acceptable when also presented in English.
Submission: All contributions must be addressed to the editor at one of the following addresses: mk224@cornell.edu or mkitissou@albany.edu in a cover letter stating: the name of the author(s), current institutional affiliation, location, e-mail address, the title of the contribution, the originality of the contribution, that the contribution is not under consideration anywhere, and that you wish to publish in The Interdisciplinary Journal for the Studies of the Sahel. Contributions must be submitted in MS word in a Times New Roman typeface via an attachment in an e-mail (etiquette: avoid capitalizing every word in the subject line). The entire work should be between 5,000 and 7,000 words in length, double-spaced pages with a concise title, abstract, and current standard citations and references. Within the contribution, page numbers should not be included and the title of the contribution should not be mentioned on each page. All graphics (charts, tables, photos, etc.) must fit our page measurements. Only endnotes (not footnotes) should be used. A list of references is needed for each contribution and Harvard Referencing Style is required (see Author's Guidelines).
From Submission to Being Published: Respond to this call with "The Interdisciplinary Journal for the Studies of the Sahel" in the subject line to either mk224@cornell.edu or mkitissou@albany.edu. For the first issue of 2018, the deadline is March 30, 2018. After that, submissions are continuous. Notices of acceptance will be issued within four to six weeks. Should corrections or additions be needed, the editor will inform you.
Contact: Dr. Marcel Kitissou, Editor, mk224@cornell.edu or mkitissou@albany.edu
For additional information about The Interdisciplinary Journal for the Studies of the Sahel, visit http://sahelconsortium.org/journal
---
---
PREVIOUS GSA NORTH AMERICA CONFERENCES
---
LOCATION:
The University of California, Berkeley, Clark Kerr Campus
DATE:
June 14-16, 2017
TITLE:
Global Social Movements: Left and Right
DOWNLOAD:
Conference Abstracts

---

LOCATION:
The University of Texas at Austin, Texas
DATE:
June 9-11, 2016
TITLE:
Crossing Borders: People, Capital, Culture
DOWNLOAD:
Conference Abstracts

---

LOCATION:
The University of Toledo, Ohio
DATE:
June 12-13, 2015
TITLE:
Globalization: The Urban Crisis and Economic Democracy
DOWNLOAD:
Conference Abstracts

---

LOCATION:
Loyola University, Chicago, IL
DATE:
June 6-7, 2014
TITLE:
End of U.S. Hegemony?
DOWNLOAD:
Conference Abstracts

---

LOCATION:
Marymount College, Ranchos Palos Verdes, CA
DATE:
June 7-9, 2013
TITLE:
Surviving the Future: Owning the World or Sharing the Commons
DOWNLOAD:
Conference Abstracts

---

LOCATION:
University of Victoria, Victoria, British Columbia
DATE:
May 4-6, 2012
TITLE:
Dystopia and Global Rebellion
DOWNLOAD:
Conference Abstracts

---

LOCATION:
Loyola University, Chicago, IL
DATE:
May 20-22, 2011
TITLE:
The Global Crisis: Through the Lens of Class, Race and Gender
DOWNLOAD:
Conference Abstracts

---

LOCATION:
University of Illinois, Urbana-Champaign, Illinois
DATE:
May 7 - 9, 2010
TITLE:
Global Crises and Beyond
DOWNLOAD:
Conference Abstracts

---

LOCATION:
Florida Atlantic University, Boca Raton, Florida
DATE:
May 8 - 10, 2009
TITLE:
Globalization and the Struggle for Peace and Human Rights
DOWNLOAD:
Conference Abstracts
ORDER BOOK:
Perspectives on Global Development and Technology Special Issue: The Global Struggle for Human Rights

---

LOCATION:
Pace University, New York City, New York
DATE:
June 6 - 8, 2008
TITLE:
The Nation in the Global Era: Nationalism and Globalization in Conflict and Transition
DOWNLOAD:
Conference Abstracts
ORDER BOOK:
The Nation in the Global Era Conference Documents

---

LOCATION:
University of California - Irvine, California
DATE:
May 17 - 20, 2007
TITLE:
The Contested Terrains of Globalization
DOWNLOAD:
Conference Abstracts
Conference Poster (11" x 17")
Conference Poster (8.5" x 13")
ORDER BOOK:
Contested Terrains of Globalization Conference Documents

---

LOCATION:
DePaul University, Chicago, Illinois
DATE:
May 12 - 14, 2006
TITLE:
Alternative Globalizations
DOWNLOAD:
Conference Abstracts
ORDER BOOK:
Alternative Globalizations Conference Documents

---

LOCATION:
University of Tennessee - Knoxville, Tennessee
DATE:
May 13 - 15, 2005
TITLE:
Crosscurrents of Global Social Justice: Class, Gender and Race
DOWNLOAD:
Conference Abstracts
Conference Poster (PDF, 993 KB)

---

LOCATION:
Brandeis University, Waltham, Massachusetts
DATE:
April 23 - 25, 2004
TITLE:
Globalization, Empire and Resistance
DOWNLOAD:
Conference Abstracts

In 2004 Brandeis University hosted the third North American GSA conference on Globalization, Empire and Resistance. It was a progressive conference embracing a variety of critical, and radical perspectives on globalization. Many leading scholars from all over the world explored the many effects of globalization-as well as alternative visions. Featured speakers included:

Seymour Melman - One of America?s most respected scholars on capitalism and U.S. militarism from Columbia University spoke on ?The Permanent War Economy?.



Leo Panitch - Canada Research Chair in Comparative Political Economy at York University, Toronto, co-editor of the Socialist Register, and co-author of Global Capitalism and American Empire spoke on ?Global Capitalism and American Empire?.



Sam Gindin - Packer visiting Chair in Social Justice at York University, Toronto, former head of research and assistant to the President, Canadian Auto Workers? Union, and co-author of Global Capitalism and American Empire spoke on ?Labor Resistance in the Era of Globalization".



William Tabb - Professor of economics at Queens College, New York, Monthly Review contributor and author of "The Amoral Elephant" spoke on "The Global State and Economic Institutions".



Jose Maria Sison - Former senior research fellow and professor at the University of the Philippines, co-founder of the Communist Party of the Philippines spoke via video satellite from Holland on ?War, Imperialism, and Resistance from Below?.



Leslie Sklair - From the London School of Economics, and author of "The Transnational Capitalist Class" spoke on ?Globalization, Imperialism and the International System?.



Edna Bonacich - Professor of sociology at the University of California, San Diego, and co-author of "Behind the Label: Inequality in the Los Angeles Apparel Industry" spoke on ?Labor, Immigration and Global Production?.

---

LOCATION:
University of California - Santa Barabara, California
DATE:
May 1 - 4, 2003
TITLE:
Towards a Critical Globalization Studies: Continued Debates, New Directions, and Neglected Topics
> See images from the conference.

---

LOCATION:
Loyola University, Chicago, Illinois
DATE:
May 10 - 11, 2002
TITLE:
Globalisation and Social Justice

In May of 2002 the very first annual conference of the North American GSA was held at Loyola University in Chicago. Jointly sponsored by the GSA and the department of sociology at Loyola University, the conference theme was ?Globalisation and Social Justice?. It proved to be a highly successful event with over fifty papers and workshops, covering a broad spectrum of themes concerning issues of global social justice. The keynote speakers were also excellent and included Leslie Sklair, one of GSA/UK?s vice presidents, who played a prominent role at the conference as a whole.

The quality of the papers was extremely high and they generated many hours of intensive and exciting discussion and argument. Academics from an impressively wide range of disciplines and research areas came from far and wide across the United States. However, there were also a number of speakers and participants who were political activists, such as current or former trade union organizers or people presently involved in various fair trade campaigns linked partly to student protests around the campuses of the US.

Despite the clearly focused sense of realism among the conference participants concerning the vast problems of social division, social exclusion and conflict that are currently only too evident in the world at the present time and the anxieties about the quality of world political ? and especially American ? leadership, an encouraging atmosphere of guarded optimism in relation to the real possibility of increasingly effective alliances and political struggles against global poverty was also quite evident.

It was gratifying to encounter quite a number of GSA members who managed to attend the Chicago conference including three from Britain, one from Canada and three from the USA. One of the key events scheduled at the conference was the inauguration of the North American chapter of the GSA. The first GSA branch or chapter to be established outside the UK. More than twenty people attended this special meeting and after some discussion the new branch was duly set-up. What was particularly encouraging was the number of postgraduate students who were prepared to become involved in helping to establish the new North American branch of the USA and, moreover, presence among these postgraduates and other participants who were people living in the USA but who had strong links with countries in Central America and South East Asia. They quite rightly insisted that right from the outset the new branch must concern itself as deeply as possible with the problems and themes of Southern peoples and countries if be a truly global association are to have any meaning.

From the Global Studies Association Newsletter, Issue 2, July 2002
Paul Kennedy, GSA Secretary
PREVIOUS GSA CONFERENCES
---
New Books:
God, Guns, Gold and Glory
By Lauren Langman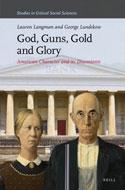 ---
The Global Turn
By Eve Darian-Smith and Philip C. McCarty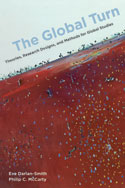 ---
What Is Global Studies? Theory & Practice
By Manfred B. Steger, Amentahru Wahlrab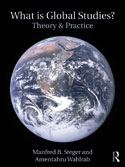 ---
Brave: The Global Young Women's Revolution
By Gayle Kimball, Ph.D.